Alongside its shell product range, Griffiths Family Foods boasts the UK's most modern egg processing facility offering customers a range of pasteurised egg products in bulk and bespoke formats in fresh, cage-free and free range varieties.
Our processed eggs are suitable for retail and foodservice customers such as bakeries, canteens and schools. Our product offers a wide range of benefits to customers:-
Guaranteeing the highest standards of food safety

British Lion Quality Approved

Shell and contaminant free

Offering convenient product quantities from 10kg up to 1 tonne pallecon and tankers

Separated yolks, whites and blends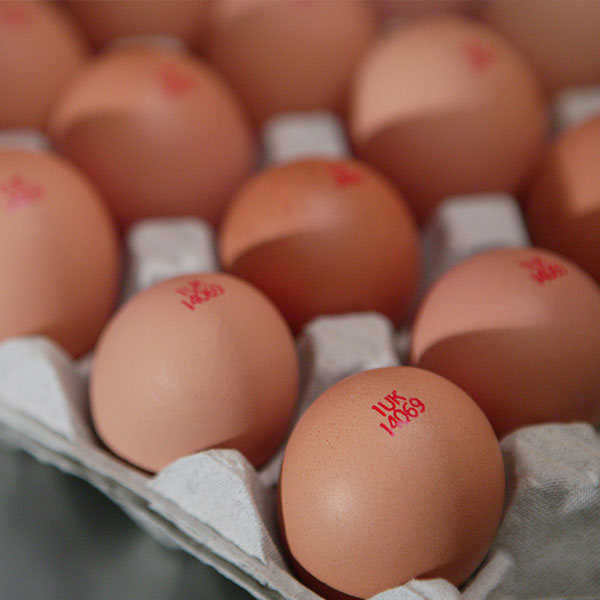 As well as our liquid range, we also offer egg powders made from British, lion Code eggs.
Again these can be supplied in small 5kg bags to much larger quantities in whole, blended formats.
Powdered products have been adopted by many UK businesses as an alternative to liquids…they are easy to transport & store.
Always adding value, Griffiths Family Foods are also proud to offer ready poached eggs for retail/and or foodservice use.
A great Lion egg product, easy to prepare and serve with a runny yolk – delicious.